Office of the President – Oscar D. Epps, Sr.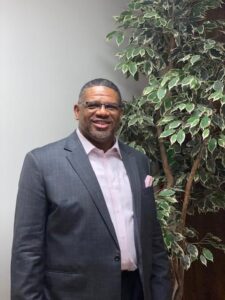 As president of this School of Ministry I count this a blessed opportunity to serve our constituents. My personal conviction is that God can use anyone who is affirmative in their response to Him. Our school will through its academic offerings initiate a learning experience where extraordinary people will provide services. Ministry is and will always be about serving others with humility and the highest level of proficiency.
At EPPS School of Ministry our students will be served with respect from our professional administrators, qualified and competent faculty, and staff. Our intention is to work and build a personal relationship with you as you define your ministry purpose and goals. Personalized programs will be designed from our course offering to equip you as you are empowered to serve. These are very exciting times in spite of the impact of the global pandemic, our Virtual Classrooms provides a user friendly and convenient option to keep you safe as you pursue your courses.
I invite you to join us as we take this journey in your ministry preparation; His word to us is still defined by 2 Timothy 2:15. We must show ourselves approved, the world is changing and as information becomes increasingly accessible the work of ministry must be conducted with the highest level of integrity. We must be on the cutting edge of all learning and teaching advances, EPPS School of Ministry has been created with the need to reach, teach, and prepare not just our local but also our global partners.
May God richly bless you in your present ministry and in your plans to be a part of EPPS School of Ministry.