Office of the Academic Dean – Rev. Dr. Sherwyn Ramey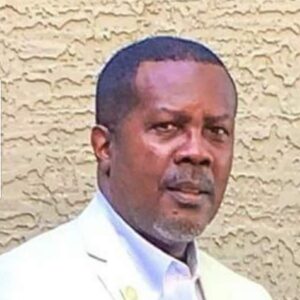 Our vision here at EPPS School of Ministry continues to be one focused on providing Biblical based quality education to all persons called to the work of ministry. Academics and the tenure of learning must always be synchronized around principles that develop character and competency. Our students must become lifelong learners as they pass on what has been taught to them. Our virtual platform will provide a structured innovative approach to study while at the same time give each student flexibility as it relates to managing their time.
Our certification with the Association of Independent Christian Colleges and Seminaries ignites the process during our first academic year to build a unique educational paradigm toward full accreditation. We believe our offerings in seven concentrations, all taught by qualified and academically tested facilitators, ensure each student is exposed to the highest caliber of educational content.

On behalf of our President, Oscar D Epps, Sr., I take this opportunity to invite you to join us as we work with you on your journey toward academic success. The watchwords of our school of ministry states, "teaching will prepare, learning will prevail, ministry will provide". This serves as a constant reminder for all students, administration, faculty, and staff, who are showing ourselves approved, it is all for the glory of His Kingdom as we serve others.